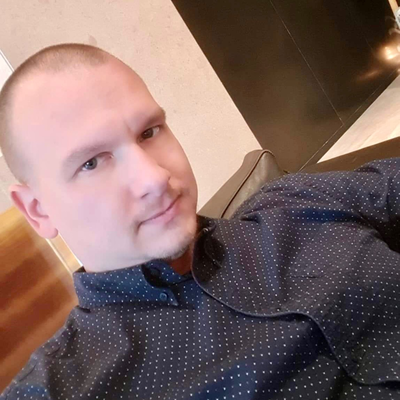 O spoločnosti Matúš Pikna:
Effective, team player, results focused, fact & data based
Skúsenosti
Tubex Slovakia, s.r.o.
5/2022 – 11/2022
Interim Plant Director – complex responsibility for whole plant and group division actions, reporting to CEO
Tubex Slovakia, s.r.o.
8/2020 – present
Production manager – Management of production department – AL tubes
for packaging, indirect 250, Direct 11, responsible for complex production 
activities, lean production and standardization processes application, 
optimization and output improvement via various projects focused on 
technology stabilization and scrap reduction in hand with people and teams 
development, polyvalence standards, people training, CAPEX activities,
headcount optimization, unit cost optimization, KPI's setting and evaluation, 
cross-functional teams creation and teamwork development, Maintenance
department with 2 direct reporting leaders + 18 technicians, machines 
maintenance – TPM process started
Air International Thermal Slovakia, s. r. o 
8/2017 – 6/2020        
ME/Production manager -  Management of greenfield processes, Complex Facility management with suppliers (building from greenfield to production phase), Management of project launch                                    phase, assembly lines design and PKY systems development, headcount                                    planning, KPI´s respecting during whole launch phase, engineering and                                    maintenance processes setting to prepare lean process for serial                                    production, budget creation, Management of pre-serial/serial production of                                   automobile HVAC systems, PFMEA and Process flow diagram creation and                                    analysis, people learning and development, process and product training, team building, cross-functional team creation and organization, headcount preparation, capacity planning, product design development customer/potential customers accompanying by visits, JLR and VW customers,
complete technology design and development in line with lean philosophy 
requirements 
Faurecia automotive Slovakia, s. r. o
4/2016 – 8/2017        
Management of production unit (220+ people) with complete reporting
to the N+1 (plant manager) and in project phase reporting to the plant                                   launch manager according to defined KPI´s, serial projects KPI´s definition                                    according paretos, budget creation and responsibility to keep it in line with                                    targets, cooperation with project team, headcount targets respecting and                                    action plans creation and follow up, customers premium class BMW,                                    Porsche, VW, Daimler-Benz, PSA, Toyota 
Faurecia automotive Slovakia, s. r. o
12/2015 - 08/2016      
Deputy manager - in cooperation with N+1 manager management of                                    production unit (220+ people), reporting to N+1 and N+2 manager,                                    cooperation with support functions above production unit level, customer´s                                      visits accompanying, layout planning for new projects, headcount planning 
and production ramp up ensuring, customers premium class BMW, VW,                                    Daimler-Benz, PSA,Toyota 
Faurecia automotive Slovakia, s. r. o
9/2011 - 11/2015       
Assembly supervisor – management of given production lines,                                         management of continuous improvement actions for production process,                                    standardized work, layout changes, reporting to N+1 manager, critical                                    situation solutions in line with HSE and 5S standards with focus on target                                    KPI´s and customer´s quality needs, cooperation on new projects in                                    preparation phases, customers premium class BMW, Daimler-Benz, PSA,                                    Toyota  
Special awards and skills 
Toyota b3b4 flawless launch of assembly line - flawless production and quality requirements
award letter from customer at Faurecia Hlohovec 
Paintline discipline and output optimization mission in Faurecia Hlohovec - lean production 
Hoshin workshops for line balancing and efectivity improvement, headcount optimalization
Vzdelávanie
2005 – 2010 Faculty of Philosophy (University of ss. Cyril and              Methodius), Trnava
2000 – 2004 Business school, Hlohovec
Odborníci z rôznych odvetví v blízkosti Hlohovec, Okres Hlohovec
Ponuky práce v blízkosti Hlohovec, Okres Hlohovec
---

Lugera & Maklér spol. s r.o.

Leopoldov, Slovensko

plný úväzok

: Vykonávanie preventívnej údržby · Odstraňovanie a identifikácia závad elektrozariadení · Kontrola a záznam stavu elektr.zariadení · Nastavovať optimálnu činnosť elektr.zariadení · Práca na 1 alebo 4 ...

---

Lugera & Maklér spol. s r.o.

Nitriansky kraj, Slovensko

plný úväzok

: riešenie defektov a reklamácii (sorting, kontrola, uvoľnenie) · zodpovednosť za dokumentáciu v súvislosti s normou IATF 16949 · vypracovanie FMEA, MSA analýz · participácia pri nastavovaní procesov ...

---

To2WorkO

Врабле, Slovensko

Na voľnej nohe

Фабрика HMT Словаччина(м.Врабле)Стать: чоловіки, жінки, сімейні пари до 55 років Без досвіду · Зп від 1100Є і більше. По біометриці або на виготовлення ВНЖОбов'язки на виробництвіі: Опеторатор на ліні ...